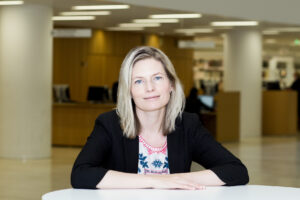 Anna-Liisa Laine
Professor of Ecology
University of Zürich, Switzerland
Director of Research Centre for Ecological Change
Visiting Professor at University of Helsinki
Lab Manager Tis Voortman
Email: tis.voortman[at]uzh.ch
Phone: +41 79 623 1985



Understanding biodiversity for a better future.


We study ecosystems from the top down and from the bottom up to understand how the world stays green.
People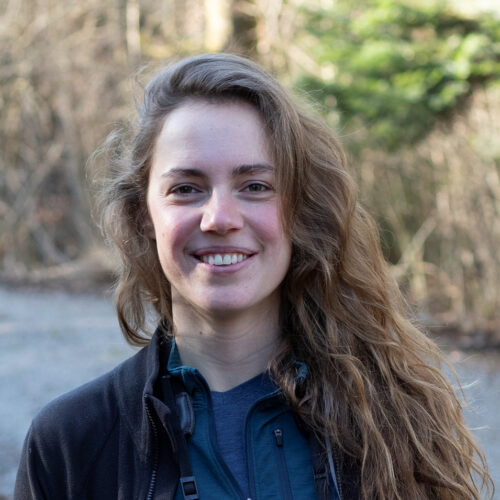 Tis Voortman
Lab Manager
tis.voortman[at]uzh.ch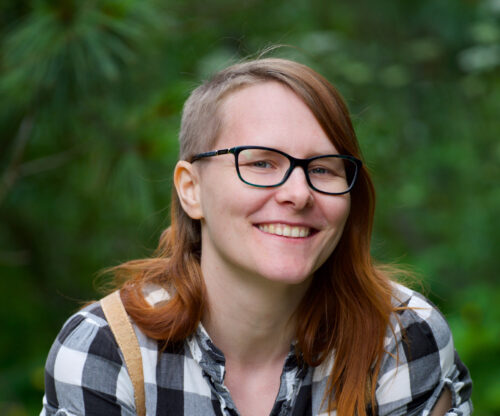 Krista Raveala
Research Technician
Fieldwork, SQL, 3D modeling
krista.raveala[at]helsinki.fi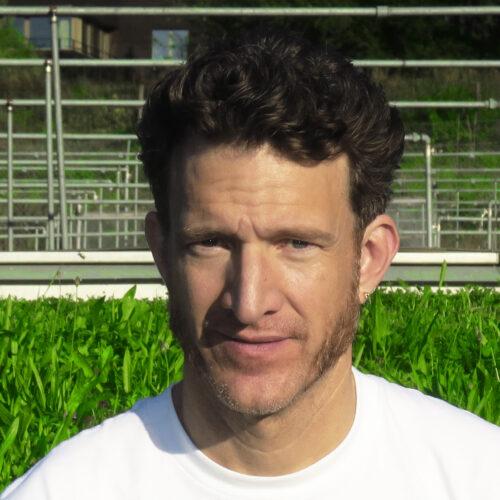 Matthias Furler
Technician
Nature, creativity, sports
matthias.furler[at]ieu.uzh.ch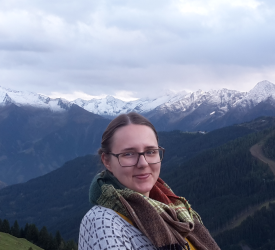 Anita Bollmann-Giolai
Post doc
Plant environmental interactions, genomics
anita.bollmann-giolai[at]uzh.ch
Twitter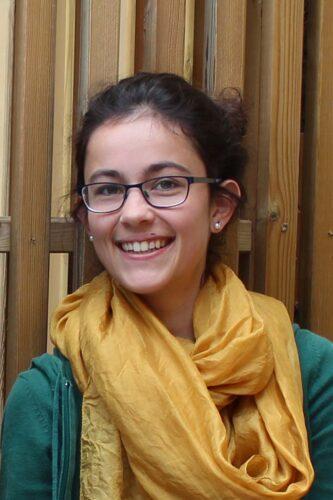 Seraina Cappelli
Post doc
Diversity,ecosystem function
seraina.cappelli[at]uzh.ch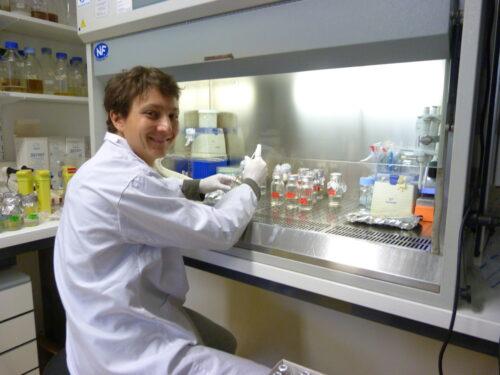 Luiz Domeignoz Horta
Post doc
Microbial ecology, diversity
luiz.domeignoz-horta[at]ieu.uzh.ch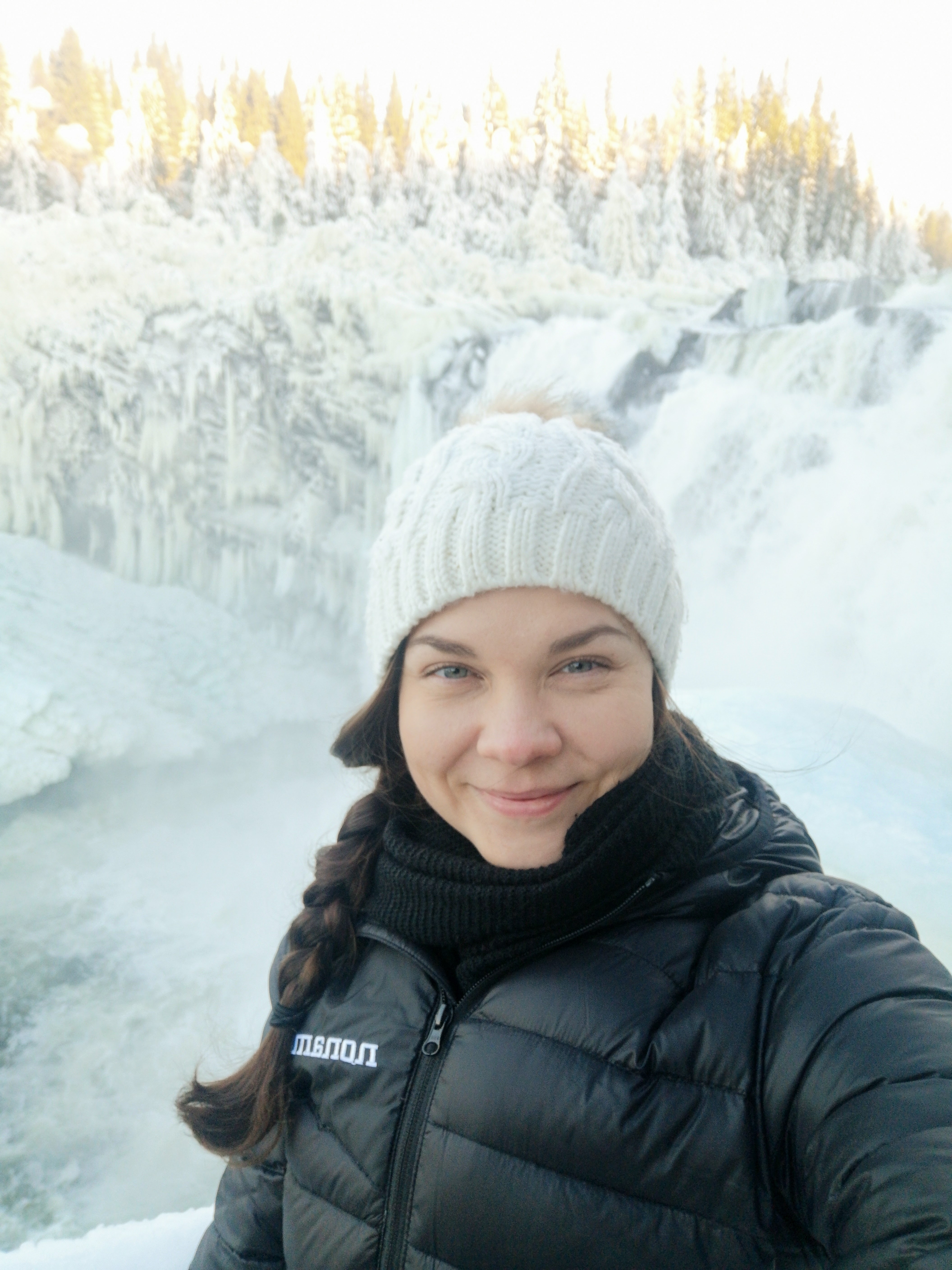 Tuuli Rissanen
Post doc
Species-environment relationships, biodiversity
tuuli.rissanen[at]helsinki.fi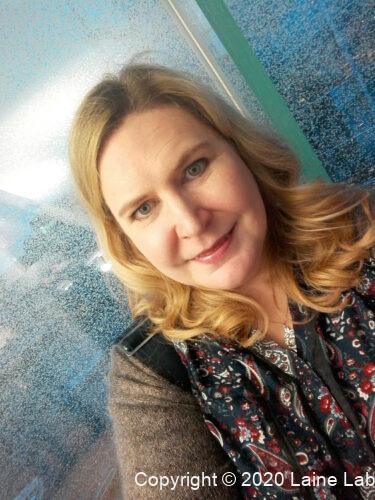 Hanna Susi
Post doc
hanna.susi[at]helsinki.fi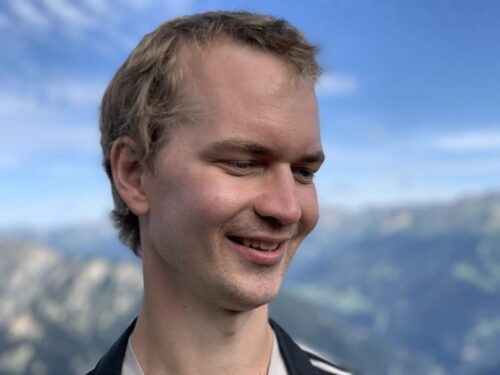 Mikko Tiusanen
Post doc
mikko.tiusanen[at]ieu.uzh.ch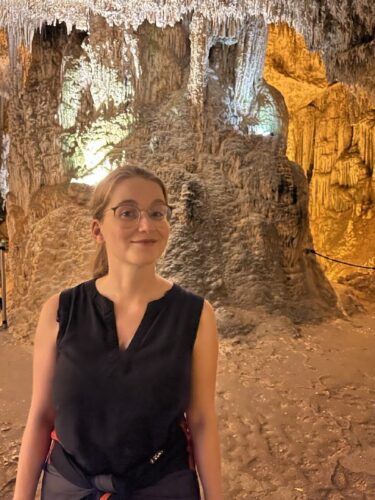 Franziska Brenninger
PhD student
Sexual conflict, host-parasite interactions, tea
franziska.brenninger@ieu.uzh.ch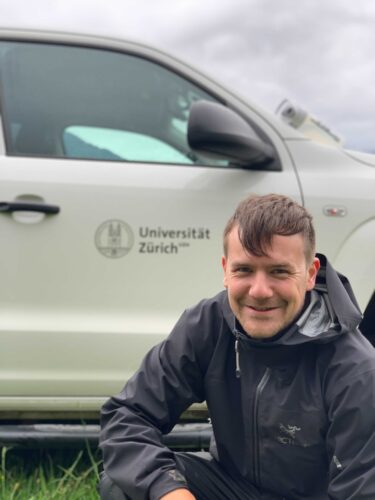 Michael Rechsteiner
PhD Student
co-supervisor Prof. Dr.Andreas Wagner
michael.rechsteiner[at]ieu.uzh.ch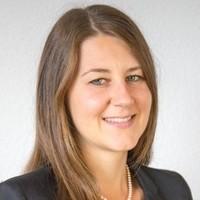 Tanja Sostizzo
PhD student
co-supervised with Dr. Giselher Grabenweger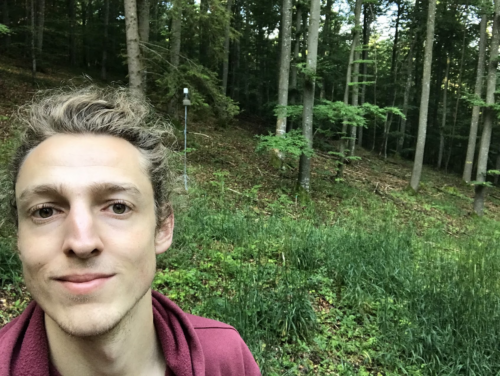 Nicolas Zurbuchen
PhD Student
Disease ecology, botany
nicolas.zurbuchen[at]uzh.ch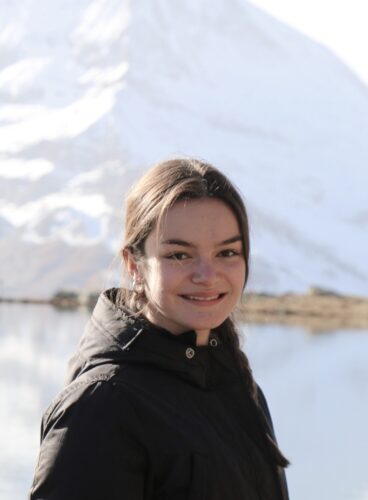 Aram Sophie Kübler
MSc Student
Supervisor Dr. Fletcher Halliday
Disease ecology & Biodiversity
aram.kueble[at]uzh.ch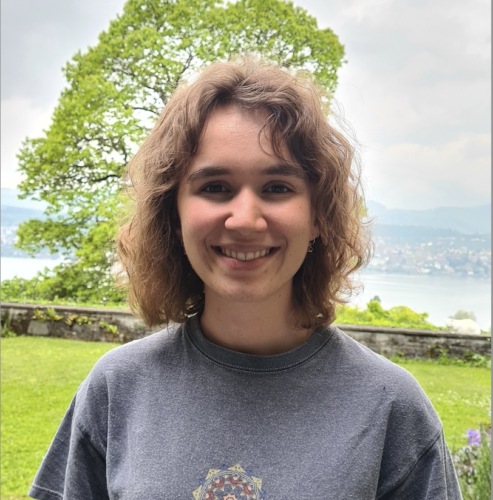 Marie-louise Spalinger
MSc Student
Supervisor Dr. Luiz Domeignoz-Horta
Soil ecology, diversity, nature
marie-louise.spalinger[at]uzh.ch
Research
Key Research Themes
Long-term ecology
Long-term nature observation series are indispensable records of how individual populations and species are responding to environmental change. In the Research Centre for Ecological Change we are systematically collecting long-term ecological data for an unprecedented syntheses of how communities of organisms are responding to change.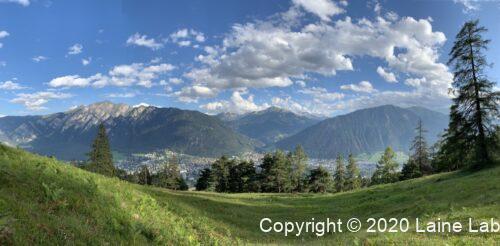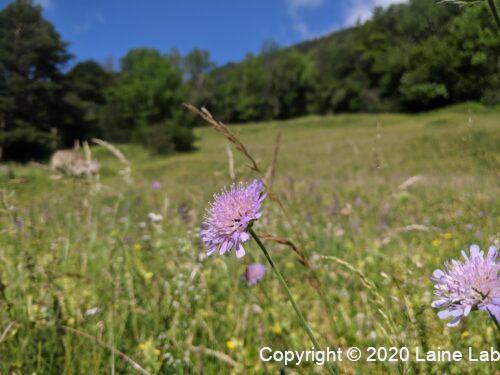 Biodiversity in a changing world
We are studying how natural communities are responding to global change and how interactions among species across trophic levels are changing as well.
Global plant demography
As part of PlantPopNet, we are driving a coordinated global effort combining data and theory to understand abiotic and biotic drivers of population persistence and distribution in a changing world.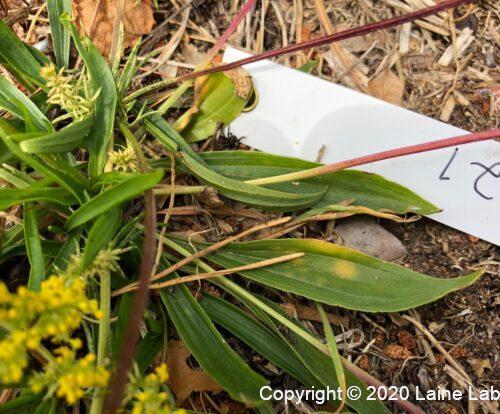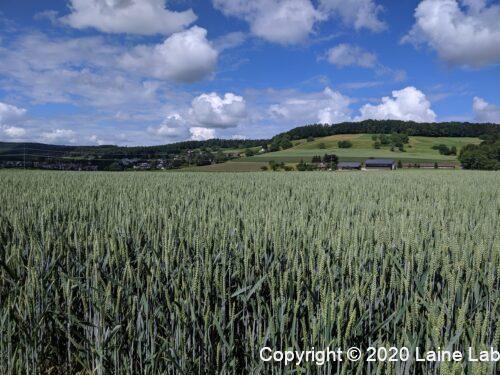 Biological diversity and sustainable food production
Humans have intensified and mechanized agricultural processes in an effort to boost efficiency, productivity and profits. As a result, global food systems are increasingly generating severe social, environmental, economic and climate costs. We are investigating how mechanisms that promote stability in natural ecosystems could be utilized to develop sustainable and climate-smart food production systems.
Intraspecific variation in host-parasite interactions
Understanding how diversity is maintained in host and parasite populations is one of the core challenges in disease biology. Using long-term population dynamic data combined with genomics and experimentation, we address this question in a natural plant-pathogen interaction. This work brings us one step closer to answering questions of how risks of virulence and pathogen occurrence evolve – important questions from both basic and applied points of view.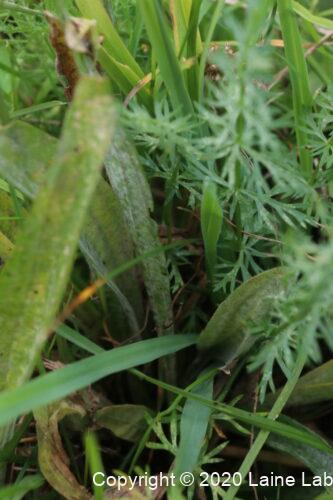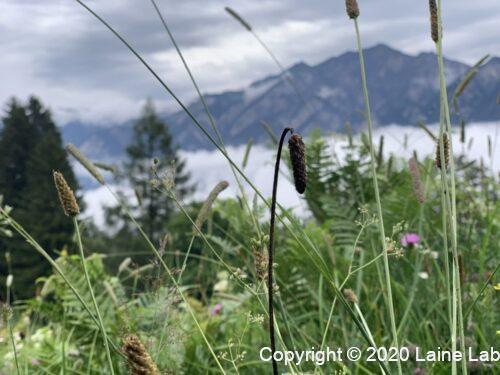 Pathogen communities
Across biological systems it is becoming increasingly clear that host populations and even single host individuals are typically exploited by diverse pathogen communities. In our work we aim to understand the spatio-temporal determinants of this diversity, and what the eco-evolutionary implications are for both hosts and pathogens.
Funders
Cappelli, S. L., Domeignoz-Horta, L. A., Loaiza, V. & Laine, A.-L. (2022) Plant biodiversity promotes sustainable agriculture directly and via belowground effects. Trends in Plant Science. doi: 10.1016/j.tplants.2022.02.003
Fraixedas, S., Roslin, T. Antão, L. H., Pöyry, J. & Laine, A.-L. (2022) Nationally reported metrics can't adequately guide transformative change in biodiversity policy. Proceedings of the National Academy of Sciences 119 (9) e2117299119. doi: 10.1073/pnas.2117299119
Norberg, A., Susi, H., Sallinen, S., Safdari, P., Clark, N. and Laine, A.L. (2022) Direct and indirect viral associations predict coexistence in wild plant virus communities. Research Square Preprint. doi: 10.21203/rs.3.rs-741379/v1
Susi, H., Sallinen, S., & Laine, A.-L. (2022) Coinfection with a virus constrains within-host infection load but increases transmission potential of a highly virulent fungal plant pathogen. Ecology and Evolution, 12, e8673. doi:10.1002/ece3.8673
Santangelo, J. S., Ness, R. W., Cohan. B.…. Laine, A.-L. …. Johnson, M. J. T. (>100 authors) (2022) Global urbanization drives adaptation in the plant white clover. Science, In press.
Safdari, P., Höckerstedt, L., Brosche, M., Salojärvi, J. & Laine, A.-L. (2021) Genotype-Specific Expression and NLR Repertoire Contribute to Phenotypic Resistance Diversity in Plantago lanceolata. Frontiers in Plant Science, 12, 1376. doi: 10.3389/fpls.2021.675760
Susi, H. and Laine, A.-L. (2021) Agricultural land use disrupts biodiversity mediation of virus infections in wild plant populations. New Phytologist, 230: 2447-2458. doi: 10.1111/nph.17156
Villellas, J., Ehrlén, J., Crone, E., Csergő, A., Garcia, M., Laine, A.-L., … Buckley, Y. (2021) Genetic differentiation can be predicted from observational data for reproductive but not vegetative traits in a widespread short-lived plant. Ecology Letters, 24, 2378-2393. doi: 10.1111/ele.13858
Halliday, F. W., Jalo, M. and Laine, A.‐L. (2021) The effect of host community functional traits on plant disease risk varies along an elevational gradient. eLife. doi: 10.7554/eLife.67340
Höckerstedt, L, Susi, H, Laine, A‐L. (2021) Effect of maternal infection on progeny growth and resistance mediated by maternal genotype and nutrient availability. Journal of Ecology; 00:1– 13. doi: 10.1111/1365-2745.13568.
Kaarlejärvi, E., Salemaa, M., Tonteri, T., Merilä, P, Laine, A.‐L. (2021) Temporal biodiversity change following disturbance varies along an environmental gradient. Global Ecology and Biogeography, 30: 476– 489. doi: 10.1111/geb.13233
Sallinen, S., Norberg, A., Susi, H. & Laine, A.-L. (2020) Intraspecific host variation plays a key role in virus community assembly. Nature Communications, 11, 5610. doi: 10.1038/s41467-020-19273-z
Halliday. F. W., Penczykowski, R., Barres, B., Eck, J., Numminen, E. & Laine, A.-L. (2020) Facilitative priority effects drive parasite assembly under coinfection. Nature Ecology & Evolution 4: 1510–152. doi: 10.1038/s41559-020-01289-9
Halliday, F. W., Rohr, J. R. & Laine, A.-L. (2020) Biodiversity loss underlies the dilution effect of biodiversity. Ecology Letters, 23:1611-1622. doi: 10.1111/ele.13590
Opedal, Ø., Ovaskainen, O. Saastamoinen, M., Laine, A.-L. & van Nouhuys, S. (2020) Host plant availability drives the spatio-temporal dynamics of interacting metapopulations across a fragmented landscape. Ecology 101(12):e03186. doi: 10.1002/ecy.3186
Numminen, E. & Laine, A.-L. (2020) The spread of a wild plant pathogen is driven by the road network. PLoS Computational Biology 16(3). doi: 10.1371/journal.pcbi.100770
Smith, A. L., Hodkinson, T. R., Villellas, J., Catford, J. A., Csergő, A. M., Blomberg, S. P., Crone, E., E., Ehrlén, J., Garcia, M. B., Laine, A.-L., Roach, D. B., Salguero-Gómez, R., Wardle, G. M., Childs, D. Z., Elderd, B. D., Finn, A., Munné-Bosch, S., Baudraz, M. E. A., Bódis, J., Brearley, F. Q., Bucharova, A., Caruso, C. M., Duncan, R. P., Dwyer, J. M., Gooden, B., Groenteman, R., Hamre, L. N., Helm, A., Kelly, R., Laanisto, L., Lonati, L., Moore, J. L., Morales, M., Olsen, S. L., Pärtel, M., Petry, W. K., Ramula, S., Rasmussen, P. U., Enri, S. R., Roeder, A., Roscher, C., Saastamoinen, M., Tack, A. J. M., Töpper, J. P., Vose, G. E., Wandrag, E. M., Wingler, A. and Buckley, Y. M. (2020) Global gene flow releases invasive plants from environmental constraints on genetic diversity. Proceedings of The National Academy of Sciences, 117 (8) 4218-4227. doi: 10.1073/pnas.1915848117
Laine, A.-L., Barrès, B., Numminen, E. & Sirén, J. (2019) Variable opportunities for outcrossing result in hotspots of novel genetic variation in a pathogen metapopulation. eLife, 8:e47091. doi: 10.7554/eLife.47091
Dallas, T., Laine, A.-L. & Ovaskainen, O. (2019) Detecting parasite associations within multispecies host and parasite communities. Proceedings of the Royal Society B, 286:1912. doi: 10.1098/rspb.2019.1109
Numminen, E., Vaumourin, E., Parratt, S., Poulin, L., & Laine, A.-L. (2019) Variation and correlations between sexual, asexual and natural enemy resistance life-history traits in a natural plant pathogen population. BMC Evolutionary Biology, 19: 142. doi: 10.1186/s12862-019-1468-2
Karvonen, A., Jokela, J. & Laine, A-L. (2019) Importance of sequence and timing of parasite coinfections. Trends in Parasitology, 35: 109-118. doi: 10.1016/j.pt.2018.11.007
Susi, H. S., Filloux, D., Frilander, M. J., Roumagnac, P. & Laine, A-L. (2019) Diverse and variable virus communities in wild plant populations revealed by metagenomic tools. PeerJ. 7(24): 6140. doi: 10.7717/peerj.6140
Laine, A-L. & Mäkinen, H. (2018) Life-history correlations change under coinfection leading to higher pathogen load. Evolution Letters. 2: 126-133. doi: 10.1002/evl3.48
Penczykowski, R. M., Parratt, S. R., Barres, B., Sallinen, S. K. & Laine, A-L. (2018) Manipulating host resistance structure reveals impact of pathogen dispersal and environmental heterogeneity on epidemics. Ecology. 99: 2853-2863. doi: 10.1002/ecy.2526
Parratt, S. R. & Laine, A-L. (2018) Pathogen dynamics under both bottom-up host resistance and top-down hyperparasite attack. Journal of Applied Ecology. 55: 2976-2985. doi: 10.1111/1365-2664.13185
Vaumourin, E. & Laine, A-L. (2018) Role of Temperature and Coinfection in Mediating Pathogen Life-History Traits. Frontiers in Plant Science. 9: 1670. doi: 10.3389/fpls.2018.01670
Höckerstedt, L. M., Siren, J. P. & Laine, A-L. (2018) Effect of spatial connectivity on host resistance in a highly fragmented natural pathosystem. Journal of Evolutionary Biology. 31: 844-852. doi: 10.1111/jeb.13268
Click on "News" for more!
Contact
Anna-Liisa Laine
Department of Evolutionary Biology and Environmental Studies
Winterthurerstrasse 190
8057 Zurich, Switzerland

Email: anna-liisa.laine[at]ieu.uzh.ch
Office: Y13-H-44
Phone: +41 44 635 4804
Twitter: @allaine
Getting here
We are located in building Y13 at the Irchel campus of the University of Zurich.
Arriving by public transport
From the Zurich main station (Hauptbahnhof or HB), tram stop Bahnhofplatz/HB:
-Take tram 10, direction Seebach, to the stop "Universität Zürich" (about 13 min). From there walk through the park to the campus buildings.
-Take tram 14, direction Seebach, to the stop "Michbuck" (about 11 min).
-Take tram number 7, direction Stettbach, to the stop "Milchbuck". From there walk through the park to the campus buildings.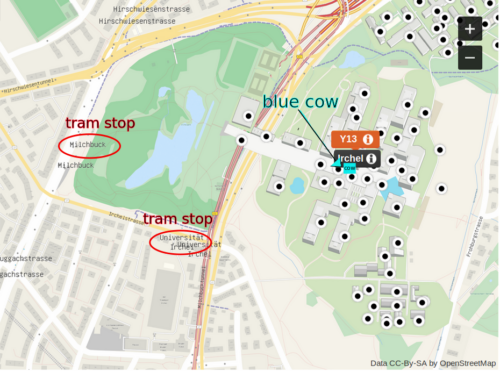 Tip: a 24 hour ticket within zone 110 is valid for any number of rides within 24 hours of purchase and costs the same as two single rides. Note that you have to buy your ticket at a tram stop, train station or using an app (ZVV, SBB). No tickets are sold inside the tram.
This is the blue cow, a popular meeting point at the Irchel campus.
Link to map of Irchel campus here (open street maps) and here (UZH official).